Meet the chair
Meet William Shuster, Ph.D.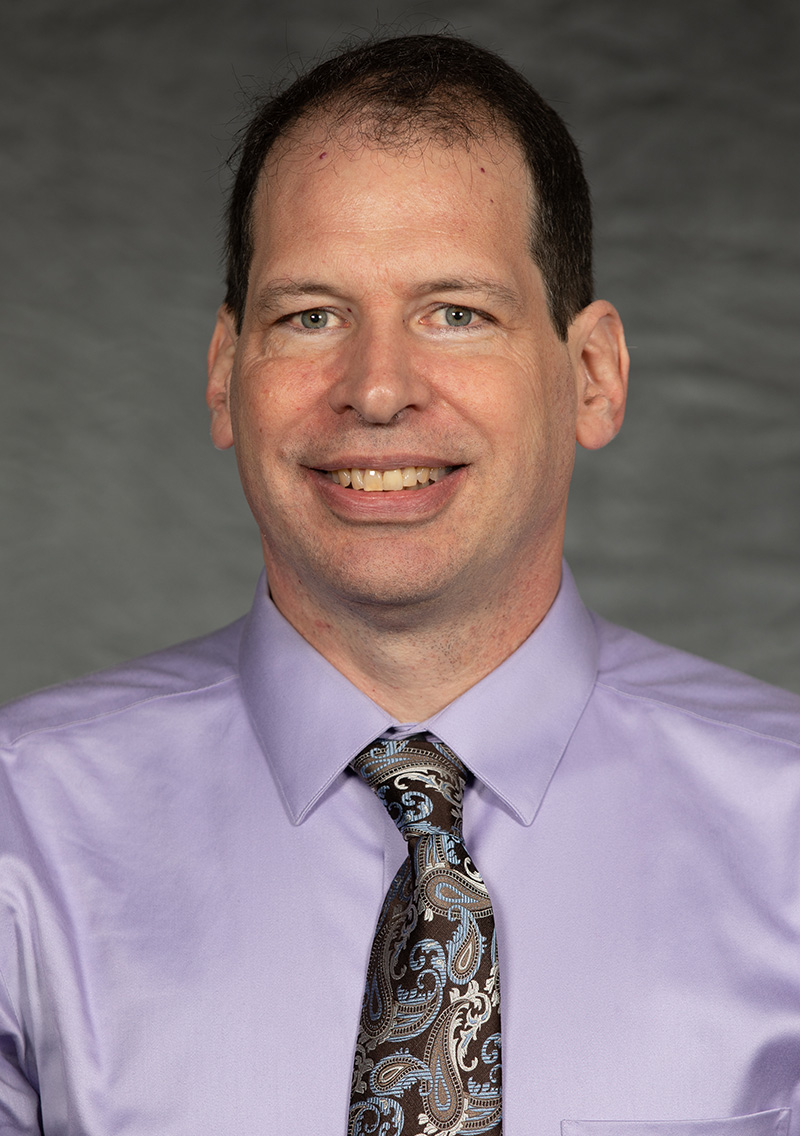 What are some promising areas of study and research in civil and environmental engineering?
In general, the most promising areas of civil and environmental engineering center on how to balance between social equity, economic development, and overall quality of civil and environmental infrastructures. That's a big challenge!
Civic and environmental infrastructure provide essential services to all of us. Think about what has to happen to get from point A to point B across bridges and the greater local and regional transportation networks, how drinking water makes it to our faucet, how energy is routed to supply our daily needs, and safe and reliable structural materials and construction practices interact to maintain quality infrastructure for residents and businesses alike.
Yet, we have significant issues with aging infrastructure, higher impacts on stressed ecosystems, and social equity in the rendering of these essential services. These can combine to undermine public health and well-being, and affect sustainable economic development.
We are here to break off a chunk of the formidable challenges in urban infrastructure and leverage a comprehensive, interdisciplinary engineering approach to study and provide insight into safe, equitable transportation networks, reliable structures, environmental quality (air, water, soil) and construction management approaches. Some examples of current research and teaching in my department include: characterization and management of microplastics and other emerging contaminants of concern; drinking water quality; how Detroiters use different modes of transportation and increasing overall safety in this network; complex analysis and testing of novel structural members which bear the loads that keep our buildings structurally-sound; integrative approaches to urban stormwater and wastewater management; and innovations in construction safety and project management.
How did your background as a hydrologist with the EPA prepare you for your role as chair of this department? 
While in federal service I developed a national field program to assess urban landscapes for their potential for stormwater and wastewater management. Over the last 18 years, I learned quite a bit about the contemporary urban condition in America. Blight and demolition are major forces that shape our urban landscapes, and impact on social and transportation networks, and how rainfall interacts with our sewer systems. I used my interdisciplinary experience to see our urban challenges as an integrating concept that ties together the engineering sub-disciplines of transportation, structures, construction management, and the air-water-soil issues that are covered in our environmental group. I am fond of saying that I do not see bright-lines separating the sub-disciplines. As a team, we can be more comprehensive when taking on these challenges, and this is my vision for the department.
If you could have dinner with one or two of your professional role models, who would they be?
The list runs long! I have been inspired by the biologist E.O. Wilson. I use the word "consilience" with some frequency, and so I tip my hat to Dr. Wilson, and his great book by the same name. I am too young to have met the civil engineer and soil scientist, Robert Horton (d. 1945), who is arguably the father of modern hydrology. He was among the first to conceptualize the rainfall-runoff process. Each of these scientists take an interdisciplinary approach to their work, grounding their ideas and concepts in observation. They never seem to have lost sight of the big picture.
What are your tips for student success?
First, I emphasize the importance of practice in writing. Keep a journal, and play with words and sentence structure to distill down to the clearest presentation. This will help you get your ideas across, which is a critical element in clear communication within and across professions.
Second, ask for help when you need it! Here at Wayne State, we join together with a well-organized support infrastructure dedicated to student progress. Throughout my career, I reflexively reach out to colleagues for advice, or insight into an area that I may have limited knowledge of. In fact, I have a little sticker on my monitor that says "consult"!
Third, it is very important to get field experience and get used to sizing up the landscape. Down the line, my plan is to offer a course on field methods in urban hydrology.
What do you like to do when you are not running the department, teaching, or conducting research?
I am a life-long musician and I like to write short stories. The bass (both string bass and electric) is my main instrument, but I also play guitar and music synthesizers. Music and writing each take me to a very different creative place. Apart from being refreshing, after playing or writing around an idea or theme, I often find that the solution to a research or methodological problem will present itself.